The Open-ended intergovernmental meeting of experts to discuss possible mechanisms to review the UN Convention against Transnational Organised Crime (UNTOC)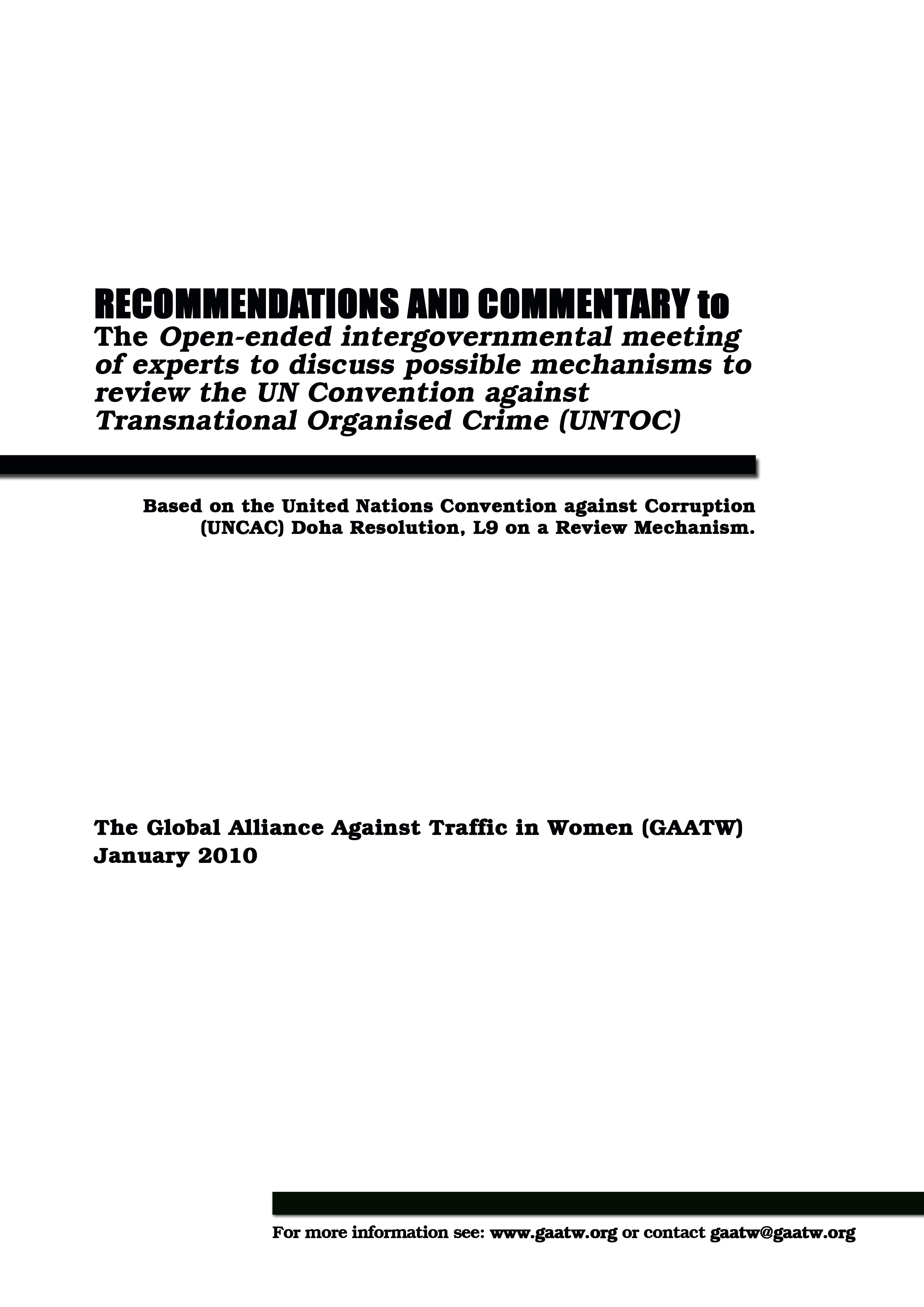 In November 2009, Resolution L9

[1]

on a Review Mechanism was adopted at the UNCAC 3rd Conference of States Parties (CoSP) in Doha, Qatar.

The Resolution was drafted in reference to article 63, paragraph 7 of UNCAC, which provides for a mechanism to assist with implementation of the Convention if the Conference deems it necessary.

Similarly, the current Open-ended intergovernmental meeting of experts on possible mechanisms to review implementation of UNTOC (herein after the Working Group [WG]) takes its reference from Article 32. 3 of UNTOC, according to which the Conference is to agree upon mechanisms for effectively reviewing UNTOC.
The following recommendations are presented as additions to the text of UNCAC resolution L9, which we believe the WG will use to form the basis of deliberations on a review mechanism to UNTOC.
This note has been prepared by the Global Alliance against Traffic in Women (GAATW), a network of over 90 organisations worldwide who work on trafficking, migration and labour issues.

Many of these organisations work in direct contact with trafficked persons as service providers or advocates and therefore have great experience in this field. Our recommendations are based on this expertise and are aimed at ensuring any review mechanism adopted has maximum impact in global efforts to combat human trafficking.
---
[1] Extracts have been taken from the unofficial un-edited document available on the UNODC website: www.unodc.org
---